News
New Video For Shine Released!!!


It's here Crowlings!!! The brand new video for '
Shine
' from our forthcoming 2nd album '
Murder At The Gin House
'... Enjoy and as always, please spread the word - See you at the Gin House!!!
---
That's A Wrap... Recording is FINISHED!!!
It's been an incredible month for us and rest assured that although still awaiting strings, keys and mixing, Album #2 is sounding incredible and we can't wait for you to hear it in just a few weeks - 10 tracks of all killer/no filler bareback rock n' roll are coming your way on June 19th!!!
We'd like to say a huge huge thank you to our legendary producer and more importantly, our friend, the one and only King of Wales, Sir Nick Brine OBE for, well, just... Everything - We Love You boyo and we appreciate every second of it!
Thanks also to executive producer Kenny Dogleash, our amazing assistant Jon 'Con/Stavros/Reggie Plates' Constantine, 2nd assistant Ryan 'Flatley/Tinic' Jordan, James at Blackstar Amplification for the amazing amps, Regal Tip & Vintage? for the gear, Vocalzone? for the lifesavers, Gin for the good times, Sherry for the bad times, all at Rockfield Studios?, Ed at Giant Wafer Studios? Rob at Walnut Tree Studios and most importantly of all, to everyone who's pledged on the new album to help us get this far...
If you still want to get involved, get your grubby little grippers on all the
free stuff
AND get an
advance copy
of the album on
April 24th
, come check out the PledgeMusic project at
www.pledgemusic.com/theburningcrowsnewalbum2015
- it's all going on!
Cheers everyone,

Whippz, Lance, Will & Chris x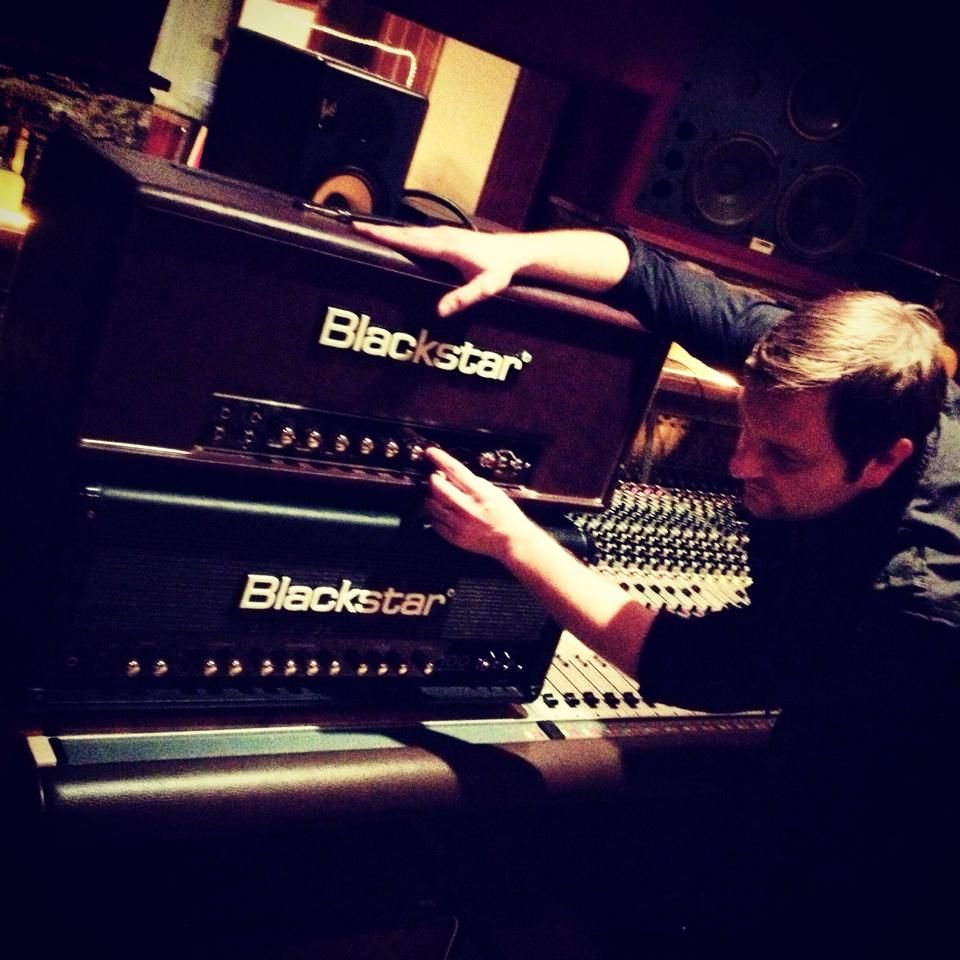 ---
Pre-Production Has Begun... Just 5 days 'til Rockfield!!!
As we write this from the deepest darkest depths of Norfolk, the snow has started to fall whilst we take refuge in the relative warmth of Walnut Tree Studios... Yes that's right - as you may have guessed the recording process has indeed begun and we've just begun Pre-Production for our new album!
Nick Brine, along with new assistant and general nice guy, Jon Constantine (please email in with suggestions for his new nickname) are here too and we're working through the ten tracks, ruthlessly pulling them apart, cutting bits out, adding bits in, going to the pub for perspective... All to make sure that when we get to Rockfield on Friday, we know exactly what we're laying down and that this is not only even better than 'Behind The Veil' but better than anything else you buy for a long long time!
We're all proper excited about this album and we can't wait to get it out to you on June 19th (April 24th if you pre-order
HERE
) but in the meantime, keep your peepers peeping for a video blog in the next few days!
Cheers everyone, we'll check in soon!
Whippz, Lance, Will, Chris, Nick & Jon "New Nickname" Constantine x
---