News
'Murder At The Gin House' - Thank You...




So here we are at the end of the road, the completion of the project, the fulfillment of 'Murder At The Gin House'.

Can you believe it was nearly a year ago we started this project!? We've lived and breathed this album for months now but seems like only yesterday you all smashed the target after just 12 days!

A lot's happened since then though and we just want to say a huge 'thank you' to all the incredibly talented people behind the scenes who've been involved in the making of the album from the start and once again helped make it what it is with us.

Thanks to all the different companies, bands, venues, magazines, radio stations, promoters, agents etc etc etc who we've worked with over the past year – every little helps and in some way you've been a part of this whole ride too!

Most importantly of all though, we want to thank every single one of you who got involved and pledged on 'Murder At The Gin House' and came along for the ride with us. As most of you know, we don't have a record label, there's no financial backing, it's just Us & Nick, so without you there's no way we could have made the first album, let alone a second just 18 months later…. As always the support, belief and dedication you guys give is phenomenal and we truly are lucky to have you so from the bottom of our filthy black hearts – 'Thank You – We Love You All'.

Before we go though, we just want to know…. Have you enjoyed it yourselves!? How do you like the album!? Favourite song!? This is the last update so we wan't to hear from YOU!!!

Thanks everyone, really does mean a lot….

Nothing but love,


Whippz, Lance, Will, Chris & Nick x
---
New Video For Shine Released!!!
It's here Crowlings!!! The brand new video for 'Shine' from our forthcoming 2nd album 'Murder At The Gin House'... Enjoy and as always, please spread the word - See you at the Gin House!!!
The hotly anticipated 2nd album 'Murder At The Gin House' available worldwide on June 19th!!! Pre-order or 'Pledge' for your advance copy on April 24th at
www.pledgemusic.com
!!!
Cheers everyone,
Whippz, Lance, Will & Chris x
---
That's A Wrap... Recording is FINISHED!!!
It's been an incredible month for us and rest assured that although still awaiting strings, keys and mixing, Album #2 is sounding incredible and we can't wait for you to hear it in just a few weeks - 10 tracks of all killer/no filler bareback rock n' roll are coming your way on June 19th!!!
We'd like to say a huge huge thank you to our legendary producer and more importantly, our friend, the one and only King of Wales, Sir Nick Brine OBE for, well, just... Everything - We Love You boyo and we appreciate every second of it!
Thanks also to executive producer Kenny Dogleash, our amazing assistant Jon 'Con/Stavros/Reggie Plates' Constantine, 2nd assistant Ryan 'Flatley/Tinic' Jordan, James at Blackstar Amplification for the amazing amps, Regal Tip & Vintage? for the gear, Vocalzone? for the lifesavers, Gin for the good times, Sherry for the bad times, all at Rockfield Studios?, Ed at Giant Wafer Studios? Rob at Walnut Tree Studios and most importantly of all, to everyone who's pledged on the new album to help us get this far...
If you still want to get involved, get your grubby little grippers on all the
free stuff
AND get an
advance copy
of the album on
April 24th
, come check out the PledgeMusic project at
www.pledgemusic.com
- it's all going on!
Cheers everyone,

Whippz, Lance, Will & Chris x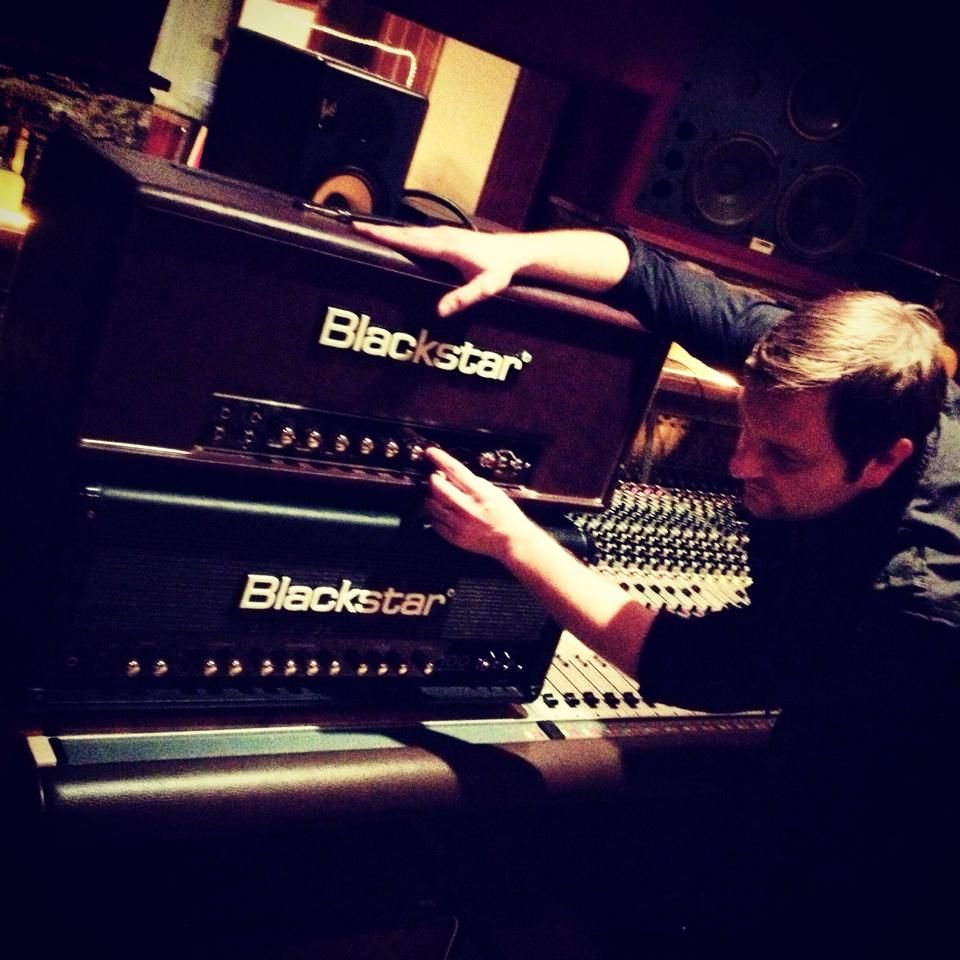 ---